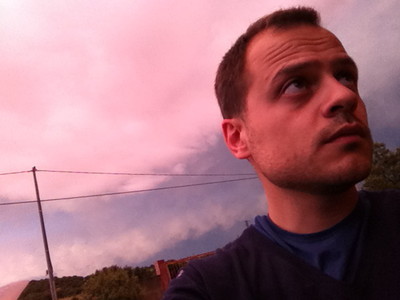 Studied guitar with Massimo Ferra and Umberto Fiorentino and composition with Gabriele Manca and conducting with Emilio Pomarico. He also studied with Mario Garuti, Alessandro Solbiati, Helmut Lachenmann, Yann Robin, Stefano Gervasoni, Marco Stroppa, etc.. He now studies at "Accademia di Santa Cecilia" in Rome with Ivan Fedele.
From 2010 he started to collaborate with Ensemble Multilatérale, Domenico Melchiorre, Repertorio Zero, Divertimento Ensemble, Mark Perkasky's Percussion Ensemble, Modular Ensemble, David Brutti, Ensemble Aleph. His compositions have been performed in France, Holland, Italy, Russia, Great Britain and USA at the Gaudeamus Chamber Music Prize, Festival Pontino, Festival Milano Musica, CNSMDP Paris, Festival Rondò, Festival Spaziomusica, London Ear Festival, Moscow Center of Contemporary Music, Nief Norf Festival, 7th International Forum of Young Composers. Michele was awarded in many competitions such as "Concorso Internazionale di Composizione Galleria d'Arte Moderna di Milano", "Concorso AFAM 2012-Divertimento Ensemble", "Jurgenson International composition competition-Moscow". From 2009 he lectures Ethnomusicology at the Conservatory in Cagliari. In 2013 he joined M()A collective, as a composer and performer, for the audiovisual project "NOOS", performed in 2014 at Mixtur Festival in Barcelona.
A microburst is a very localized column of sinking air caused by a small and intense downdraft within a thunderstorm". Since I was a child I have been very impressed by some particular and bizarre nature's phenomenons like microbursts, tornadoes and storms. When I heard David Brutti's playing I immediately thought about a strong connection between his way to play and this particular wild phenomenon. While working with him, I captured some sketches of his impressive and unique playing and tried to build a formal path that unites all of his personal extended techniques i wanted to use. Every single movement of the piece shows a particular technique, as a study form, and the electronic (stomps) is used to enlight and support that particular way of playing. Considering the saxophone as the most representative instrument in jazz music, i wrote to cadenzas dedicated to two of the main saxophonists ever lived, Albert Ayler and John Coltrane.